JOB VACANCIES
AHP MERKLE HYDRAULIC CYLINDERS ARE ONE OF THE WORLD'S TOP HYDRAULIC CYLINDER BRANDS, HEADQUARTER IN GERMANY.
SUZHOU MERKLE HYDRAULIC SYSTEM CO., LTD. IS THE ONLY BRANCH OF AHP MERKLE GMBH IN CHINA. AHP MERKLE IS A DIVERSIFIED TECHNOLOGY, MANUFACTURING AND SERVICE COMPANY DEDICATED TO ACHIEVE WORLD LEADERSHIP IN ITS VARIOUS INDUSTRIES.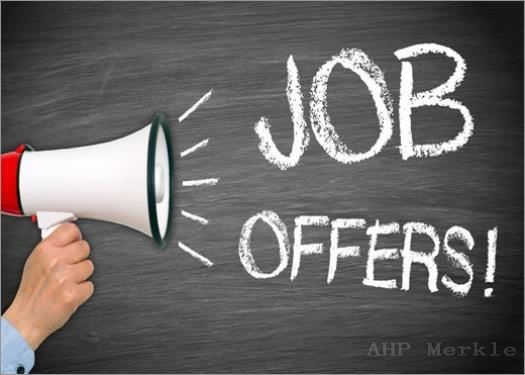 WANTED: BUSINESS ASSISANT
Position statement:


1. Assisted the sales manager to collect, input summarize and analyze all kinds of information
2. Responsible for the quotation of products, customers' orders and the follow-up of the production schedule of the German factory, and provide corresponding technical and business services to customers
3. Timely follow up customer payment and shipment


Job requirments:


1. Not limited to major, at least 1 year working experience, must be proficient in English communication
2. Good image and temperament, flexible mind, strong language communication skills
3. Proficient in computer operation and office software
4. Serious, positive, self-motivated, and responsible to customers
Position statement:
1. Understand the mold industry related knowledge, according to the sales department's plan / strategy, responsible for sales in the region
2. To open up the market, develop our customers and maintain the company's good reputation
3. Contact/visit customers and obtain market information in a timely manner
4. Submit weekly, monthly and travel reports on time
5. Develop a sales plan, make sales forecasts, sales analysis and actions in the identified areas, etc.
6. Feedback to sales team leaders about market information, prices and competitors


Job requirments:


7. Hard-working, proactive and enthusiastic
8. Expand sales channels, coordinate customer technical training, etc.
9. College education, understand English, have more than one year of sales experience first!
10. Other superiors assign the work.
The company is a foreign-funded enterprise, can provide a good promotion learning space, 5 days at 8 hours, good welfare benefits, looking for aspiring people to join.