NITROGEN GAS SPRINGS


AUTOMOTIVE LINE & HIGH TEMPERATURE GAS SPRINGS
Starting 60 years ago, Bordignon succeeded in becoming the leading company in the reference market, developing new technological solutions applied to springs, nitrogen gas springs.

Solutions provided for many kinds of applications such as:
• Press Tools
• Dies
• Moulds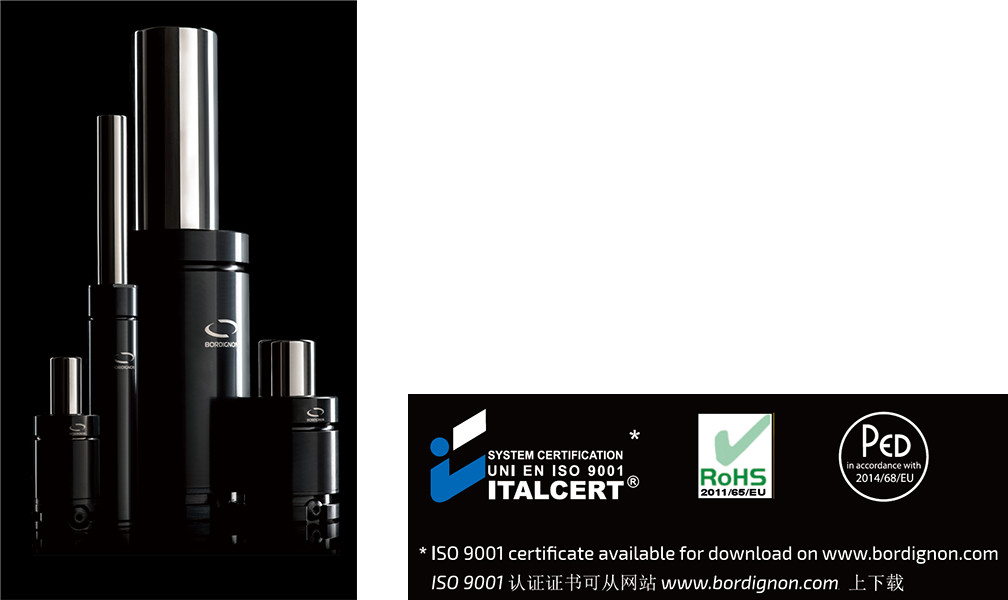 The high temperature Gas Springs are built to resist up to 200°C (392°F), therefore offered Series CHT & CSMHT.
They are available according to several standards PED, ISO 11901-5, VDI 3003-Par 1.
ADVANTAGES OF SF BORDIGNON NITROGEN GAS SPRINGS
DURABILITY, RELIABILITY, COST REDUCTION
Where innovation happens.

The Bordignon AutomotiveLine nitrogen gas springs have been developed as a reliable solution for the automotive industry. Part of their design and technology comes from the well-known Bordignon "High Performance Line" nitrogen gas springs and therefore they offer – at an advantageous price – superior performance and durability when compared to the other nitrogen gas springs on the market.

The Bordignon nitrogen gas springs, if properly used, will last more than 200,000,000mm of total stroke in normal working conditions.
AUTOMOTIVELINE – NITGROGEN SPRINGS
Die makers will appreciate Bordignon Automotive Nitrogen Cylinders as a standard solution for the automotive industry (as well as for other fields/applications) and we will be confident in a superior product reliability.
Die users will appreciate Bordignon Automotive Nitrogen Cylinders for their superior durability, which translates into the reduction of production stops and costs.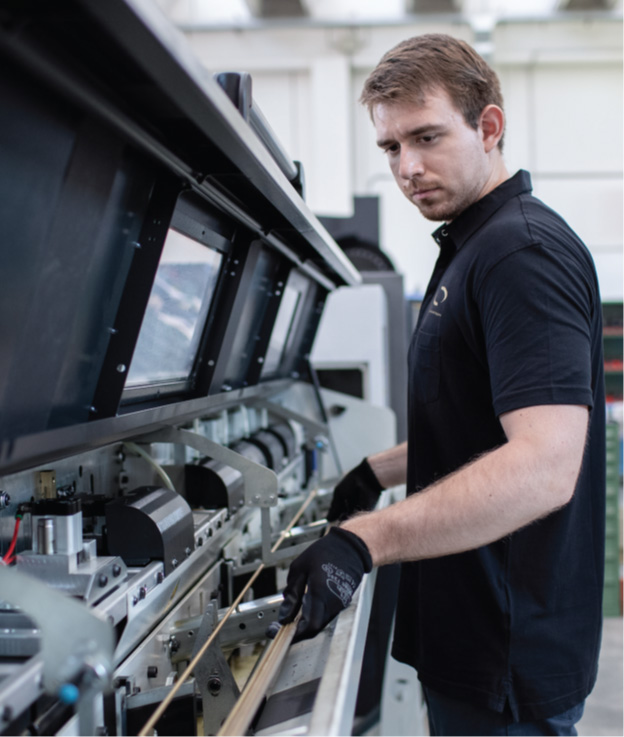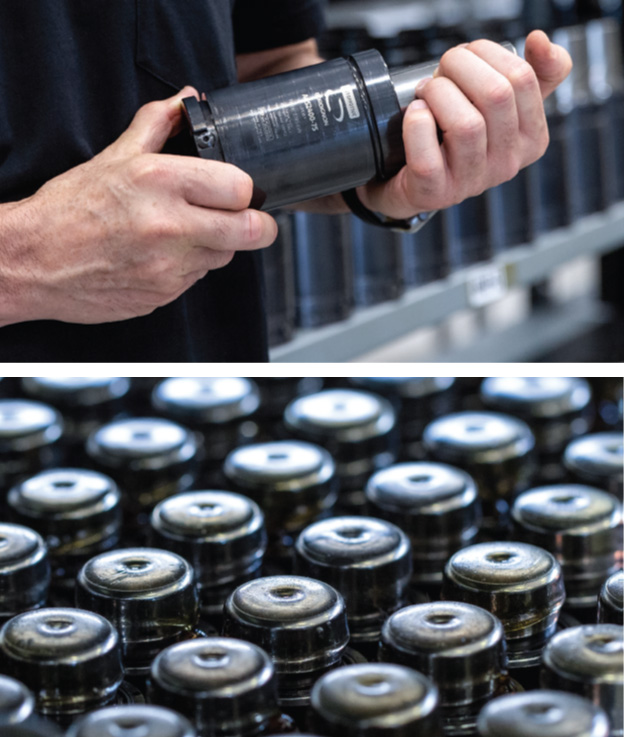 NITROGEN GAS SPRINGS


HIGHPERFORMANCE LINE GAS SPRINGS
Active since 1958, Bordignon was the first company producing springs for molds and nitrogen gas springs to have obtained the UNI EN ISO 9002 (now UNI EN ISO 9001) certificate for the implementation of the Quality System to its production process, totally inside the company and controlled at every stage, from the acceptance of raw materials to the storage of the finished product. Besides commitment to quality, the company adds the constant search for innovative solutions to provide specific answers to the most diverse use conditions.

SERVICE AND TECHNOLOGY CREATIVITY BORDIGNON MAKES THE DIFFERENCE
Taking care of the customer needs is the starting point for Bordignon research, which is aimed at offering customized nitrogen gas springs in a market characterized by standard solutions.

That's how dedicated products, perfect blends of nano-technologies and new materials synthesis, are designed to ensure safety and reliability over time, generating quality in the production processes in which they are involved.

Safety, research and development, production with no outsourcing, quality, big stock for quick delivery, have always been the points of strength of the Bordignon company.

CERTIFIED QUALITY
The Bordignon nitrogen gas springs are designed and built to guarantee the longest service life: they are the end result of many years of experience, research and innovative technology rewarded by the UNI EN ISO 9001 CERTIFICATION. More than 1000 nitrogen gas springs have been standardized and listed in this catalogue: they're in stock for immediate delivery, charged and ready for use.
Bordignon also produces tailor made nitrogen gas springs on request.

THE BORDIGNON NITROGEN GAS SPRINGS, IF PROPERLY USED, WILL LAST MORE THAN 200.000.000 mm OF TOTAL STROKE IN NORMAL WORKING CONDITIONS.
HIGHPERFORMANCE LINE – NITGROGEN SPRINGS
The High Performance series nitrogen gas springs, designed for those looking for a top-of-the-range product, satisfy any dimensional requirement. In addition to our ISO 11901 series (Bordignon CISO series), we offer many other higher performance models with up to + 300% greater forces and much more compact dimensions.

The nitrogen gas springs of the CSX, SMLX, MSML, CX, CSMX, MICX and MCSM series are now equipped with the new WIPERTECH nano-technology, which ensures maximum protection from liquid contaminants often present on the molds, thus increasing the potential life of the nitrogen gas springs under such conditions of use (aggressive environment). The advantage for the user is the significant reduction in production stops thanks to the better life of the nitrogen gas springs even in an aggressive environment. Furthermore, performance and durability reach an even higher level with the introduction of the new NANOTECH2 nano-technologies, which allow to increase the work speed / cycles per minute by 150% (more than double) compared to the previous Bordignon standard models, without addition of external lubrication. The advantage for the user is the use of up to 60% shorter time (less than halved) for each production batch / press use.