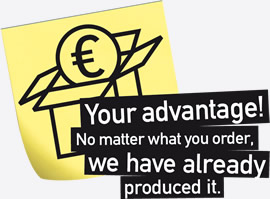 SPECIAL PROMOTION
Today we have already produced what you will be missing tomorrow. Our most successful cylinders are already now available for delivery from our German headquarters.

Our huge quick delivery program includes now about 420 types, piston diameters, stroke combinations which you can equip with many various additional options.

We supply cylinders of our quick delivery program with a price benefit of at least five percent!