NEW PRODUCT - BZP Cylinder
Date : 2020-06-28Source: Unknown
Block Cylinder with position sensing
In order to meet customer needs, AHP Merkle has been pursuing the development of new products. Recently, BZP - Block Cylinder with position sensing was formally launched.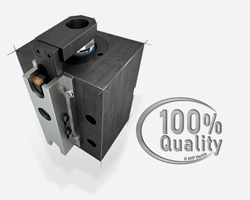 Besides the inherent advantages of our AHP Merkle hydraulic cylinder, the BZP sensor unit can be used as an independent unit to install later on existing cylinders, and the sensors are easy to adjust.
Block Cylinder with position sensing (BZP) is also in the Quick Delivery Program, which means that the product is new, with better prices and fast delivery!
Specific parameters and product introductions, you can see in the links (insert links). If our cylinder meet your needs, please call or e-mail to us immediately.
Merkle cylinder is your best choice.